Do I ever leave the store? Seriously, I feel like I wake up and go to sleep in the furnishings department.
One bonus is that inventory is over. We "hired" outside help... by "hired" I mean posted an ad on Craigslist and had a slew of college kids show up for a few hours of work at a measly hourly rate. But it got it
done
and I didn't have to stay at the store later than midnight more than once.
So, I'm kicking back on my day off.... idly playing on websites, half-heartedly planning on baking cookies or going to Ikea.
Am I the last person to know about this site,
Sea of Shoes
? It's this teenage-looking girl posting photos of shoes. She's a little fashion maven. It's simultaneously envy-inspiring and just gross. Some of that stuff costs more than a month's rent in my apartment.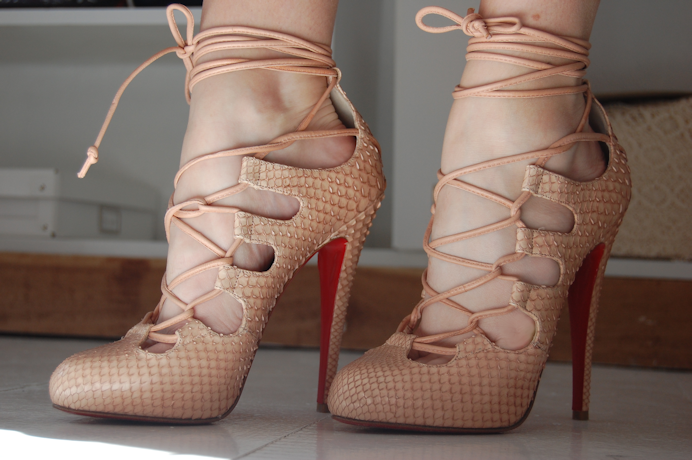 I could neeeever wear those. Louboutins, for crying out loud! Do they really exist outside of the world in 'Sex in the City'? People wear them?
All the same, it's a fun blog. I
do
like looking at fashion photos even if I get jealous or annoyed by the pricetag that accompanies materialism...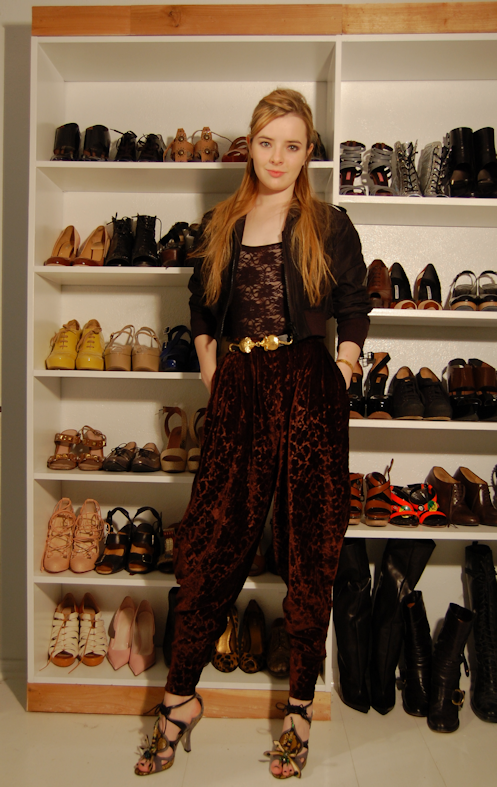 See? Fun to look at. Mostly because the pants are LOL worthy, but hey, fun.